Via Scoop.it – Student Learning through School Libraries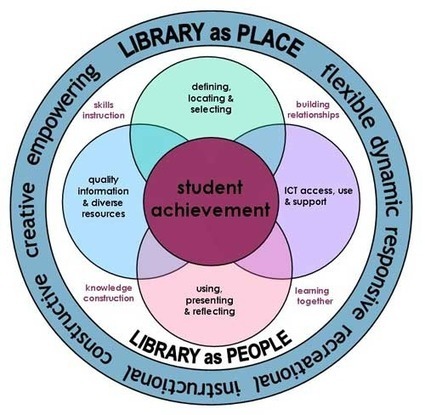 Some of my Student Learning project findings are featured on the National Library of New Zealand's Services to Schools website in section on the Learner Voices.  It states:
"Listening to our students and incorporating learner voices into the many layers of data that informs our practice, ensures that we are delivering the best possible service. Tuning in to learner voices ensures that the school library is responsive and relevant to student needs…
What are students telling us about school libraries? …over 99% of students reported that their school libraries had helped them with their learning in some way.  In analysing the qualitative data in the Australian research, Hay found the following were key factors:  
* seamless integration of ICT between home and school
* access to databases and production software
* access to the library before, after and during school hours  
The top three areas that students identified as most helpful in the closed question area of the study were:  
* help defining a topic
* planning their research
* finding resources."
Further reading on this study which was the largest Australian survey of school students about how school libraries support their learning, can be found in these articles:
Hay, L. (2006). Student learning through Australian school libraries. Part 2: What students define and value as school library support. [Refereed]. Synergy, 4(2), 27-38.
Hay, L. (2006). School libraries as flexible and dynamic learning laboratories… that's what Aussie kids want. [Refereed]. Scan, 25(2), 18-27.
Hay, L. (2005). Student learning through Australian school libraries. Part 1: A statistical analysis of student perceptions. [Refereed]. Synergy, 3(2), 17-30.
Hay, L. (2005). Hallmarks of school library programs to support student learning. Connections, Issue No. 55, Term 4, 5-6.