See on Scoop.it – Student Learning through School Libraries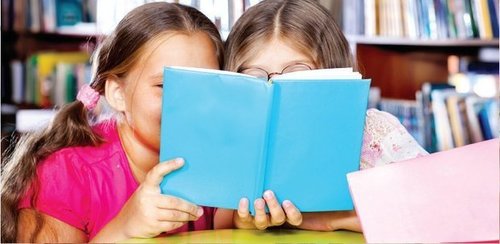 The School Libraries section of the 2014 State of America's Libraries Report provides an overview of the top school library trends of the past year.
School libraries are at a critical point: Budget and testing pressures have led to decisions to eliminate or deprofessionalize school libraries, but the increased emphasis on college and career readiness and the integration of technology makes them more critical than ever. School librarians' collaboration with other educators is key to literacy and imlementation of Common Core State Standards. The American Library Association (ALA) is undertaking an advocacy campaign for school libraries that sets goals in five critical areas.
lyn_hay's insight:
The American Library Association has just released this year 'State of America's Libraries Report 2014'. While the whole report is a must-read for all information professionals, some of the trends and issues identified in this report highlight the significant contribution a school library and teacher librarian can make to student learning. It's quite sad to read about the power and potential of school libraries as transformative learning spaces, followed by increasing budget cuts that are gutting schools of their library and qualified library media specialists.
It just shows how important it is for every TL practitioner to collect, analyse and report on the evidence of their impact.
I particularly like ALA President, Barbara Stripling's suggestion for school library programs to focus on the five critical areas of literacy, inquiry, social and emotional growth, creativity and imagination, and thoughtful use of technology. I think this represents the TL profession's core business as information and learning leaders in schools.
See on www.ala.org