See on Scoop.it – Student Learning through School Libraries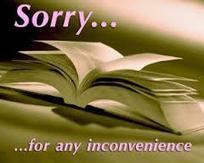 In her latest commentary, Ellie Herman looks at yet another reason so many students struggle to read at grade level. They have neither books nor libraries.
lyn_hay's insight:
A powerful account of a student and teacher experiencing 'a book desert' in their school and community. No school libraries in many LA schools has created this 'book desert'.
Evidence can include the personal stories of people. The use of student voice or teacher voice pieces illustrates the personal impact of decision making and program implementation on individuals. We can learn so much from LISTENING to these voices.
Bureaucrats need to learn to listen. There is so much you can learn about the impact of your decisions on the lives of those dependent upon your decisions, as this piece by Ellie Herman illustrates. Just multiply Xavier's personal experience by hundreds of thousands. You get the picture.
See on laschoolreport.com