Via Scoop.it – Student Learning through School Libraries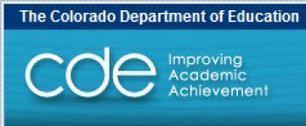 This is an excellent example of how a state-based education system recognises and showcases (!!) the value of quality school library programs in supporting student learning.
The selection process as reported by the local Colorado newspaper Gateway News required significant evidence to be presented as part of the nomination:
Each library selected for this honor submitted school-aligned goals, an action plan, a letter of recommendation, and a three minute multimedia presentation showcasing various aspects of the competencies required for program excellence.

Applications included a number of innovative components which research shows improves student achievement, such as collaborative planning between the school librarian and staff and integrating 21st century skills into content.

Librarians also demonstrated evidence of personal leadership locally and nationally and of being a lifelong learner.

Each school librarian self-assessed library programs with the building principal, using the newly developed "Highly Effective School Library Program Competencies." This assessment tool, developed by the State Library at CDE, provides guidelines for how a quality school library program should look. Meeting the competencies ensure Colorado schools have highly effective school librarians who help fulfill the state's educational priority of having students who are college- and career- ready.
Further details available at http://www.cde.state.co.us/cdelib/HighlyEffective/index.htm