Via Scoop.it – Student Learning through School Libraries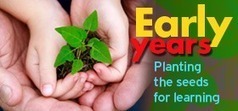 Early literacy skills need to be developed in students long before they reach primary school. This article presents the work of public libraries in supporting literacy needsin early childhood.
One question: How can teacher librarians in primary schools work more closely with public libraries to support the transitioning from pre-school to primary?